Admissions
Interested in participating in UnCollege Gap Year? Here's all the relevant information to check out before starting your application.
Application Overview
Our application process isn't like traditional college applications. If you're interested in applying, here are the things we look for and those we don't.
Who can apply.
We're often asked what we look for in prospective Gap Year fellows. Quite simply, you're eligible to apply to the Gap Year program if you're:
Between the ages of 18 and 23

Open to experiential learning

Willing to work hard
What you won't need.
Your past academic record is not an especially accurate predictor of success in our program. We do not require you to submit:
SAT or ACT scores

High School or College Transcripts

Letter of Recommendation
The application process
Our application process is split into three simple steps.
1. Apply
Register your contact information by submitting part one of the application now. We'll share more details about Gap Year and notify you when it's time to apply. If you're applying for Cohort 12 which begins October 8, you can start your application now here.
2. Interview
If we like your application, we'll invite you to schedule a video interview with a member of our admissions team. The interview is casual – it's a chance for you to tell us more about your goals and motivations for taking a Gap Year and for us to answer any questions that you have.
3. Entry & Enrollment
If you're a good fit for the program, our admissions team will send you an admissions decision. The remaining admission notification dates for Cohort 12 applicants are: July 31 and August 15 (application deadline). See the blue box marked "Dates" above for additional information.
After you've been accepted:
1. Upon notification of your admission to the program, you'll submit a deposit of $2000 to hold your spot in the cohort.

2. When your deposit is received, our Voyage team will reach out with details about each of our Voyage destinations. We'll set up time with you to chat by phone and register you for Voyage travel. Since spots in each Voyage location are assigned on a space available basis, it is to the participant's advantage to submit the deposit as soon as possible. The deposit is non-refundable.

3. Final payment is due September 1, 2017.

4. The program begins with your arrival at your Voyage destination on October 8, 2017.
Non-discrimination statement: UnCollege does not discriminate on the basis of race, color, religion (creed), gender, gender expression, age, national origin (ancestry), disability, marital status, sexual orientation, or military status in any of its activities or operations.
2017 Cohort Dates

VOYAGE: October 8 - December 15
LAUNCH: January 11 - March 23
INTERNSHIP: April 9 - June 29
All 2017 Gap Year Programs Cost $19,000
Here's what's included in the program cost:
Voyage Accommodations
Accommodations and most meals while abroad during the Voyage phase of the program.
On-going Support
On-going access to financial advisement, career advisement, and college counseling.
Launch Accommodations
Accommodations and five meals a week in San Francisco during the Launch phase.
Networking Opportunities
Networking events in San Francisco and Silicon Valley.
Learning Map
Creation of a personalized learning plan and outcomes map.
Service Learning
We connect you with a volunteer project at a partner organizations abroad.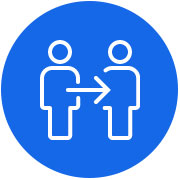 Connections
Professional connections to companies and organizations all over the world.
Workshops
30+ skill-building workshops.
Professional Coaching
Professional coaching by our program specialists throughout all phases of the program.
Mentor Access
Lifetime access to our global network of mentors.
Alumni Network
Permanent network of UnCollege Fellows.
Here's what's not included:
Visas and flights to your Voyage destination and Launch
Accommodation and other costs during the Internship phase
Dinners and weekend meals during Launch
Financial Assistance
Our fellows come from all types of socio-economic backgrounds, and we aim to ensure access for all of them. Consideration for financial assistance with our program costs starts with a conversation. Many of our applicants are U.S. residents who have already filed the FAFSA form as part of their college application process. If you've received the results of the FAFSA (known as the Student Aid Report), we're happy to use it in our considerations for financial assistance. International applicants and those who did not file the FAFSA may submit a statement describing their financial circumstances. Submissions can be made at hello@uncollege.org.
Homeschool
$1,000 fellowship for applicants applying directly after completing a homeschool experience.
UnScholarship
The UnScholarship recognizes young people who embody one or more of our core values – Curiosity, Creation, and Self-Advocacy.
College Deferral
Looking to build a portfolio and real world experience before you head off to college? This scholarship is for you. College acceptance letter required to qualify.
Venture Funding
Venture Funding – small investments that UnCollege makes in individual fellows, reducing the overall cost of the program.
Applying for the Home School Scholarship
After you have completed the application for admission, please send documentation of your home schooling experience including the length of time you were home-schooled or unschooled to admissions@uncollege.org.

Applying for an Unscholarship
To be considered for an Unscholarship, first complete the application for admission. Then send a 250-300 word statement by email to admissions@uncollege.org describing what you're looking to do in the next stages of your life and how your experience at UnCollege will help you pursue it.

Applying for the College Deferral Scholarship
After you have completed the application for admission, please send a copy of your college acceptance letter / email / screen message to admissions@uncollege.org.

Applying for Venture Funding
U.S. Residents:
Since most students and families choose to complete the FAFSA form in anticipation of applying for college financial aid, we use the results of the FAFSA to complete our financial assistance review. We require no additional forms, which keeps the process as simple as possible. To apply for UnCollege financial assistance, simply complete the application for admission, then email your FAFSA results (also called the Student Aid Report) to admissions@uncollege.org.

If you did not file and do not plan to file the FAFSA, please submit a short written statement describing your family's financial circumstances. In it, please include the following information:

❑ The number of people in your family (parents, brothers & sisters, and any other members of your family residing in your household with you)
❑ Your own total income last year total annual income of your parents last year (please include both parents if they are divorced)
❑ Total anticipated income of your parents this year (please include both parents if they are divorced)
❑ Your family's monthly financial obligations (rent or mortgage payment, any other monthly expenses)
❑ Any assets such as a business, real estate, stocks, investments, savings accounts, etc., that you and your family possess (Do not include the value of any life insurance, pension funds, annuities, and other retirement accounts such as IRAs and Keogh plans. You should also exclude the value of your primary residence if you own your home but do include any secondary residences that you own.)

Non U.S. residents:
Please submit a statement of your financial circumstances by email to admissions@uncollege.org. The statement should include all of the information in the bullet points above. Please also submit the most recent two months of your family's bank statements in PDF or JPG format to admissions@uncollege.org. The statements should be from your family's primary account. If the statements are not in English, please provide translations.
Flexible Payment Program
Admitted applicants interested in a flexible payment plan should contact admissions directly at admissions@uncollege.org.
*Prices, terms, and conditions are subject to change, and if they do, we'll always take care to notify our community as far in advance as possible.
*In the event you decide to discontinue the program after the Gap Year has begun, we'll work closely with you to determine which portion of the program fee, if any, is refundable.
*For participants in the January 2017 cohort, if payment is not received by the December 29 deadline a late payment penalty of $25 per day will apply.